Jaquesta Adams recieves a Goldwater Scholarship
May 6, 2019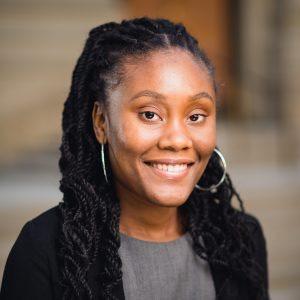 Congratulations to Ms. Jaquesta Adams, a chemistry major, who received a Goldwater Scholarship. The Goldwater Scholarship Award is given each year to students who are pursuing careers in the fields of the natural sciences, mathematics, and engineering. The Barry Goldwater Scholarship and Excellence in Education Foundation was established in 1986 by Congress and supports students in their second or third year and assists with covering the cost of academic study.  Ms. Adams was one of less than 500 college students chosen from a pool of over 5,000 college sophomores and juniors across the United States for the 2019-2020 academic year. 
Jaquesta Adams is a rising senior and will graduate in 2020 with a Bachelor of Science in Chemistry with minors in Math and Biology.  She is a member of the Clayborne Research Group (Howard University) performing simulations at the interface of chemistry and biology.  Currently, she is a member of the Beta Kappa Chi Honor Society, American Chemical Society, and the National Organization of Black Chemists and Chemical Engineers. An avid advocate for service and outreach, Ms. Adams has participated in Gates Millennium Scholars Alternative Spring Break, mentors high school students, and has helped as a judge with the HU Middle School Science Fair and assisted Upward Bound students in applying for colleges and scholarships. Her plans after graduation are to attend graduate school to earn a PhD, complete postdoctoral studies, and become a professor. 
For more information, see the full press release here.       
Categories
Research and Scholarship